This web site is made possible in part by
Southeastern Consulting Engineers, Inc.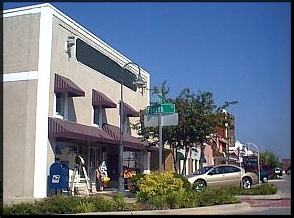 Port St. Joe, Wewahitchka, Cape San Blas, and Mexico Beach have some unique places to browse. If you are looking for that perfect gift, collectible or antique our shops are the perfect place to start!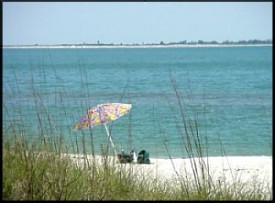 Gulf County and its surrounding areas have the ideal climate almost all year long. Our average temperature stays around 68°. We normally have a few cold days but most of our days are bright and sunny!

No matter when you visit our part of paradise you'll find our climate enjoyable.




There are wonderful, quaint and world famous places for eating and entertainment. Several of our area members have been featured in magazine and newspaper articles. Although we do not have an abundance of places to dine or relax the places we do have are memorable. We are growing-daily, and will have some exciting new restaurants and Inns opening in the fall of 2002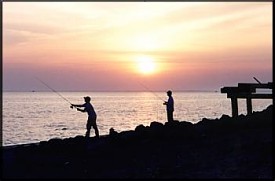 Activities abound in Gulf County for those just visiting and for our year round residents. Beach combing, walking, shelling, swimming, boating, fishing, kayaking, horseback riding, golfing and scalloping (*in season), are all available for one's enjoyment.

We have Festivals, Special Events and Tournaments to choose from to make days and night outstanding while in our area. Se our Calendar of Events and come see us soon!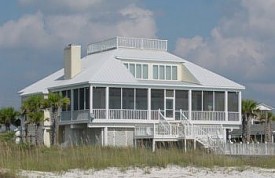 Whether one chooses a small condo, a cottage or a lavish home on the beach, the bay, bayou, lake, river, or intracoastal waterway, our slice of paradise offers a casual, friendly lifestyle in a family oriented community. Our activities and entertainment throughout the year are for our visitors and families to enjoy and embrace the natural beauty that we have to enjoy.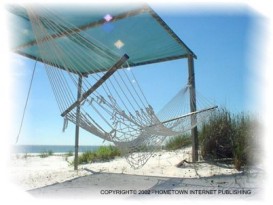 Whether one chooses a motel, bed & breakfast, quaint cottage or an RV park the accommodations are exceptional. Presidents have chosen to vacation in our area in the past. The variety of the accommodations offer both first-time and returning visitors many options. One might choose the gulf or the beautiful St. Joseph's Bay for personal experience in quality "resting"!

The beauty of our beaches are recognized with our beach at St. Joseph State Park being the recipient of Dr. Beach a.k.a. Dr. Steven Leatherman's list of the most beautiful beaches in the U.S. We have been the #2 beach on his list for the past several years. Number 1 was in Hawaii which made us #1 in the continental U.S. The sand is sugar white and gorgeous - it is our substitute for snow.

As of May 22, 2002 St. Joseph State Park is now America's #1 beach over Hawaii.




Brought to you by....




Bluewater iNet Group LLC
201 Long Avenue - Port St. Joe, FL 32456
(850) 229-8149 - info@bluewateri.net